Dear Referee, Instructor and/or Assessor
It is with great excitement that we invite you to the February 2013 USSF Seminar.    We look forward to an exciting weekend filled with much learning, interaction and camaraderie!
KEY SPEAKERS: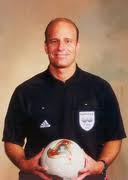 Brian Hall      
CONCACAF Director of Referee Administration,
CONCACAF FIFA Instructor
2002 FIFA World Cup Referee
Former MLS Referee
Richard Heron 
State Director of Assessment, Arizona
Former MLS Referee
WHEN:
Saturday, February 9th, 2013                                     12:00 p.m. – 6:00 p.m.
Sunday, February 10th, 2013                                      8:00 a.m. – 12:00 p.m.
WHERE:
California High School
9870 Broadmoor Drive
San Ramon, CA. 94583
REGISTRATION: ON OR BEFORE THURSDAY, FEBRUARY 7, 2013!!
REGISTRATION FEE:
REGISTER THRU:                                     January 31, 2013                                    $20.00     (AT THE DOOR)
REGISTER BETWEEN                   February 1, 2013 – February 7, 2013                   $30.00     (AT THE DOOR)
                                                                                                Cash preferred (no credit cards accepted)
NO REGISTRATION ACCEPTED AFTER FEBRUARY 7, 2013!!
Sincerely,
Tim Weyland
State Director of Instruction
CNRA