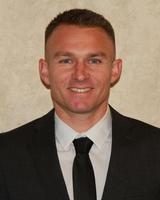 CNRA is pleased to announce that Vince Apple-Chiarella has been appointed Entry-Level Program Coordinator. He takes over this position from Chris Elliott, who will remain in the role of Registrar.
As the Entry-Level Program Coordinator, Vince will be responsible for the coordination of all entry-level classes as well as the transition of instructors into referee coaches. He will also be responsible for the development and implementation of a referee mentorship program aimed at creating a pathway for new referees. More information on this program will be available in the coming weeks.
As responsibilities transition over the next six weeks, please include both Chris (celliott@cnra.net) and Vince (vapple@cnra.net) on all correspondence regarding entry-level classes and mentorship.