CNRA's goal is to help referees at ALL levels improve!
CNRA within each of the nine AREA'S will provide to ALL Referees, ONGOING (Six Sessions) of top quality training for referees of all ages and all grades, who are motivated simply to becoming better.
Of those referees willing to commit and fully participate at each of the six (6) monthly Area Sessions they will receive by

invitation only

, a special CNRA – STATE SESSION TRAINING, three (3) available per year.
Each month's Area agenda will total 3 hours, with 90 minutes for a classroom session and 90 minutes for a field session.
Each session will be held within each local Area in January, February, April, May, September & October in 2013 and thereafter.
*If you must miss a local Area Session, you may also register with any other Area Session for that month's session to fulfill your requirements.
(**A Referee must attend two (2) prior monthly Area Sessions to receive an invitation to the proceeding CNRA – STATE SESSION TRAINING.**)
Referees are welcome to attend any individual AREA REFEREE ACADEMY. Referees are welcome to just come to the classroom session, whether they participate in the whole program or not.
CNRA – STATE SESSION TRAININGS will consist of three (3) Sessions within each year, each session will be  4-6 hours featuring guest instructors and will be held in March, June, & November of 2013 and thereafter.
T-shirts and/or other swag will be distributed at CNRA STATE SESSION TRAININGS.

Utilizing top-level Instructors, Referees, Assessors and Assignors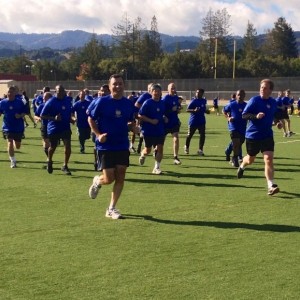 Area sessions will be led by top-level National and FIFA referees with help from the local instructors, assessors, assignors and administrators.
CNRA's – STATE SESSIONS will include top-level guest instructors in addition to top referees from Northern California.
CNRA DIRECTOR(S) of REFEREE ACADEMY CONTACTS:   
Director of Referee Academy: Bob Sabella
Assistant Director of Referee Academy: Tarek Khan
Assistant Director of Referee Academy: Ali Mohebbi
If you require any further information or direction regarding CNRA's Referee Academy within your Area, please contact your Area Coordinators or any of the following Area Coordinators below.
AREA REFEREE ACADEMY COORDINATORS  CONTACTS: