ASSESSOR and MENTOR FORMS and PUBLICATIONS
 
CNRA – USSF – FIFA
This area of the site contains relevant forms from CNRA, USSF, FIFA and other soccer referee related sources. Forms and publications are transferred into .pdf formats or direct links to the resource. These are uploaded here for your use. If you desire to have something listed, please send your request to the 
webmaster
.

CNRA Assessor/Mentor Forms and Publications
The following are various Forms and Publications from CNRA specifically for Cal-North Assessors and Mentors. These publications are available in downloadable electronic formats.
ASSESSOR and MENTOR MATERIALS
CNRA FORMS
CNRA PUBLICATIONS
USSF Assessor Forms and Policies
The following are recommended study materials for all referees. These publications provide rules, interpretations, procedures and applications as defined by the U.S. Soccer Federation and are available with other content, not listed here, through www.ussoccer.com in electronic format.
ASSESSMENT MATERIALS
As of March 7, 2013, there are electronic copies for each of the updated assessment forms that can be used for reference and training purposes.  These forms are available for download below.
  Unified_Grading_System_for_Match_Official_Performance_100112.pdf
   (75 KB)
  Expectations_for_Referee_Performance_by_Grade_Level_100112.pdf
   (86 KB)
  Ratable_Game_and_Sufficient_Test_Policy_100112.pdf
   (86 KB)
  Critical_Match_Incident_Marking_100112.pdf
   (82 KB)
  Updated_Assessment_Criteria_100112.pdf
   (198 KB)
  Updated_Referee_Assessment_Form_030713_1.pdf
   (263 KB)
  Updated_Assistant_Referee_Assessment_Form_030713_1.pdf
   (262 KB)
  Updated_Fourth_Official_Assessment_Form_030713_1.pdf
   (263 KB)
BOOKS
PUBLICATIONS
USSF Referee Directives
USSF Position Papers 
VIDEOS
AUDIOS
COMPLETE MATERIALS FOLDERS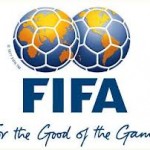 FIFA Referee Website and Publications
Use this link FIFA REFEREE WEBSITE to navigate to FIFA.com's dedicated section on the Laws of the Game. Here you can read the latest updated version of the Laws which were last modified at the 126th Annual General Meeting of the International Football Association Board (IFAB) in England (Surrey) on 3 March 2012. These came into force on 1 June 2012. Navigate through the various Laws and the Interpretations.