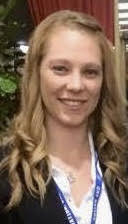 CNRA is pleased to announce that Samantha Moos is assuming the role of Entry Level Program Coordinator. She replaces Vince Apple-Chiarella, who has served in the role since March 2018.
The change is taking place as CNRA implements U.S. Soccer's new registration and instruction platform. With this new platform, the opportunities to train referees on the field during matches are expanding greatly, so the role of the Entry Level Program Coordinator is growing to meet these new opportunities.
Accordingly, Vince will remain in his role through September 15 to close any courses that took place prior to the new platform. Samantha started with CNRA in July to learn the new platform, and is handling all course requests that will take place on the new platform.
Samantha Moos can be contacted at [email protected].
CNRA would like to put on record its deep appreciation for the time and dedication that Vince Apple-Chiarella committed to this role.
If you have any questions, please contact Matthew Buckman at [email protected].