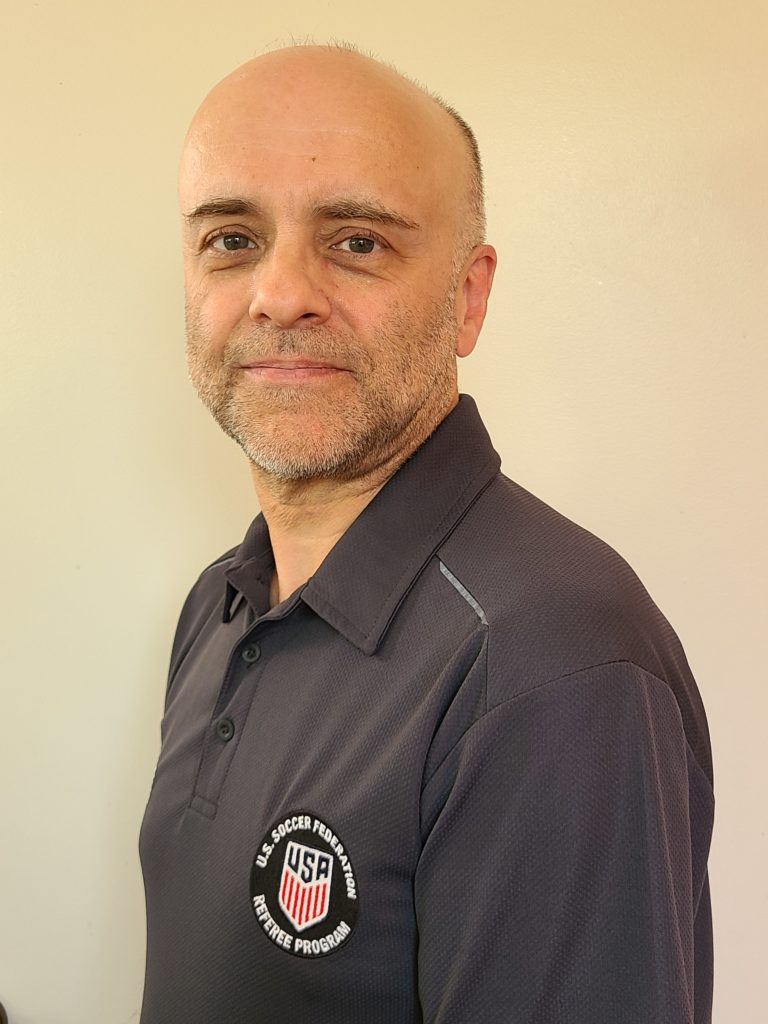 CNRA is pleased to announce that Aidon Jennery is assuming the role of Assessment Program Coordinator. He replaces Alex Marquand, who has served in the role over the last few years.
This change is taking place as CNRA continues to grow the referee pool, and promote referee advancement through the U.S. Soccer pathway. As the Assessment Program Coordinator, Aidon will be responsible for managing all assessment requests for both upgrades and recertifications.
Aidon takes on this position in addition to his roles as a CNRA Referee Instructor, Mentor, Assignor and active Referee. He carries out Referee Coaching duties in Northern California and beyond, as well as performing informal and scouting assessments. Aidon grew up in the UK, playing soccer from an early age through college. Upon moving to California he returned to soccer in officiating capacities. Since 2006 he has held various positions, both related to officiating and not, on the Boards and committees of both local and State soccer organizations.
Aidon can be contacted at [email protected].
CNRA would like to thank Alex Marquand for his time and dedication in this role.