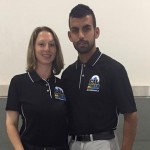 CNRA Referees, Michelle MacMullen and Omeed Azadpour return from a successful week working at the 2015 Region IV Presidents Cup that took place June 10th -14th at the Stocker Fields in Snohomish, Washington.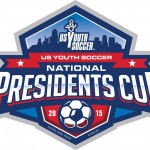 Due to their performances and ability to improve throughout the tournament they were selected with 8 other referees from other states within the region to advance to the 2015 US Youth Soccer National Presidents Cup to be played July 9th-12th in Overland Park, Kansas.
Michelle and Omeed, we wish you continued success as you prepare for the upcoming event and look forward to sharing your experiences while in Kansas and afterward.